The MICOA organized its regular morning meeting on the Universal Service Obligation (USO) policy developed by the Ministry of Digital Development and Communications (MDDC). It included 19 participants responsible for the law, policy, and strategy in the MDDC, CRC, and member organizations of MICOA.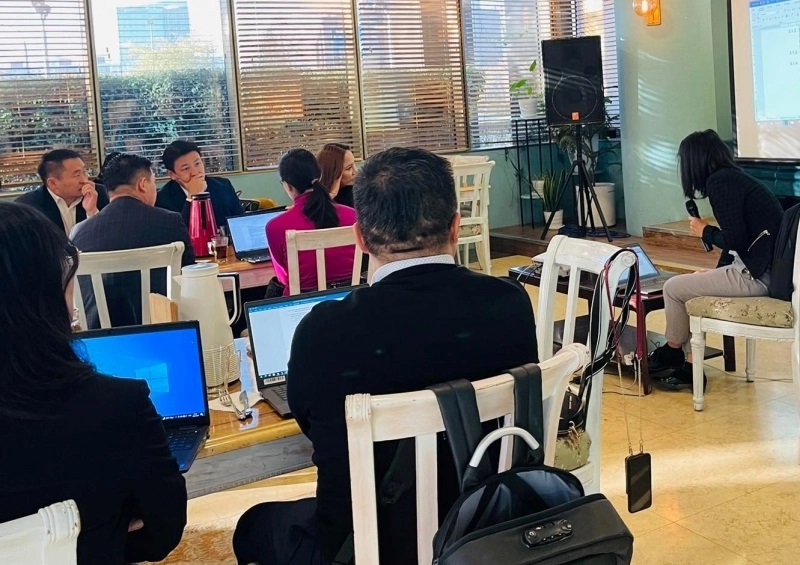 The members of the MICOA voiced their support for the policy and made some suggestions. First, it is necessary to ensure that the formulation of the USO policy includes remote areas, underserved populations, and essential communication services. The inclusion of high-speed mobile broadband services in the USO appears too broad. It should be clarified what is defined as minimum telecommunications service by international standards and ensure that the policy meets these standards. Additionally, it might be appropriate to specify the required internet service speed and to exclude from the USO the services/markets that the operators can enter on a competitive basis.
Furthermore, if USOF determines its own projects and their financial planning, there may be a lack of oversight over its budget. According to the legal framework, it is more appropriate for MDDC to determine its scope of operations. Finally, MICOA suggests that changes in USOF's fundraising and spending policies should be considered as a whole when reviewed by the appropriate government bodies, as this helps ensure a successful implementation of the policy.
Z. Gantogoo, Head of the MDCC Department of Policy and Planning, has said that "MDDC monitors these types of investments in other sectors to ensure coordination of investments in information technology related to digital transformation. In the same way, the MDDC will discuss infrastructure projects being implemented by members of parliament in their constituencies with the Ministry of Finance. We will consider your practical suggestions for our policies."