The Mongolian information Communication Operators Association organized regular morning meeting on "Survey on the international experience of introducing Mobile identity on 15 January 2020 and in the debate totally 20 people participated. By the order of the association CRC specialists Kh.Ninjbolor and Ch.Oyungerel introduced their survey on the international experience of Mobile identity and exchanged their opinions with staff of the association members. Explained that the survey has been conducted in the framework of open online information and data on methods and experience of introduction at the international level on mobile identity, which is using mobile phone number as confirmation in electronic service and mainly it was based on survey documents of the World Bank, GSMA and international Telecommunication Union. Project on Identification for Development (ID4D) implementing by the World Bank has determined it is crucial to use digital service and recognize and confirm citizens to it in order to support development of the country and has developed many documents containing stakeholders, laws, application, technology, standard, experience and methods on how to implement and introduce it.
Mobile identity is one of methods to recognize and entrust a person, who is accepting digital service and it is acceptable to use in the countries, which use mobile phones at the higher level and it has widely introduced in consumption recently. Also GSMA has implemented Digital Identity Programme since 2013 and has developed international standard on mobile identity "Mobile connect". Emphasized that by the present time 20 operator companies in 31 countries have introduced and used mobile connect in their service.
Any identity system consists of parts to collect, keep and use data and thus laws on data protection and confidentiality are necessary. ID4D project of the World Bank made recommendations concerning to creation of the legal environment on digital identity. By specifying in the recommendation ID system must be based on confidence, obligation and responsibility of the governmental agencies, private sector and individuals, and it emphasized it is crucial to pay attention that it does not limit only in the domestic limit. Researcher Ch.Oyungerel mentioned identity system is just beginning as for our country, the government has started identity system "Single", however in the private sector especially in bank and financial sector identity types using digital signature and message have been started to use, the legal environment to protect data has not been created yet.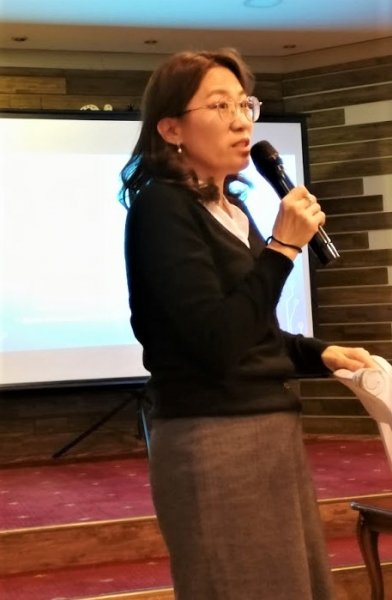 In the framework of the survey considered experience of several countries the Republic of Korea and Moldova have had features. Mobile operators of the Republic of Korea developed mobile identity system separately for 10 years and finally they united and were able to be the larger tool to find income using this service. With the assistance of the World Bank project state and private mobile communication companies developed mobile identity for the short period of time and it became actual experience implemented mutual confidence and gave efficiency all parties. The European Union has considered that through using mobile ID in "eIDAS" service with 84% of mobile run it is possible to support all digital economic sectors including various kinds of domestic service from bank and finance and larger businesses and transnational services.
Also in Estonia mobile network operators used their own technology and different SIM at the beginning and since 2014 it has had centralized Mobile-ID service provider. Mobile ID became the main device to be used for all e-service and Governmental services and shared good practice on how to implement mobile identity and give its efficiency in Ukraine, Austria, Sweden, Finland and Turkey.
As for our country the Government has worked to transfer registration information, which has been kept in governmental service including citizens, legal entity, real estate, social insurance and tax. But legal environment has been left behind and by the present time it has worked on the draft laws on Cyber safety and Data Protection at the Government level. However the law on E-signature was adopted in 2011, its implementation has not been enough.
The Government adopted the national programme on "E-Mongolia" in 2005, programme on "E-government" in 2012 and "E-governance" in 2019 and however in the latest programme it is to specify to create conditions to take governmental service and opportunity to recognize a citizen in mobile phone number online using mobile network technology, it is inappropriate how and which methods to do it and its funding has not been reflected.
Therefore all the questions of participants of the meeting were about the opportunity on introducing mobile identity in Mongolia. In the meeting Head of System integration of the Communication and Information Technology Authority L.Enkhbat, specialist Ts.Oyun and senior specialist of Communication and postal policy coordination department A.Uranchimeg participated and explained about the activities conducting on it at the policy level.
At the end of the meeting participants of the meeting concerted that it is crucial to develop mobile identity as business, study about the issue on opportunity to cooperate with the government and exchange information mutually.